Former Big Brother Naija housemates BamBam and Teddy A are engaged.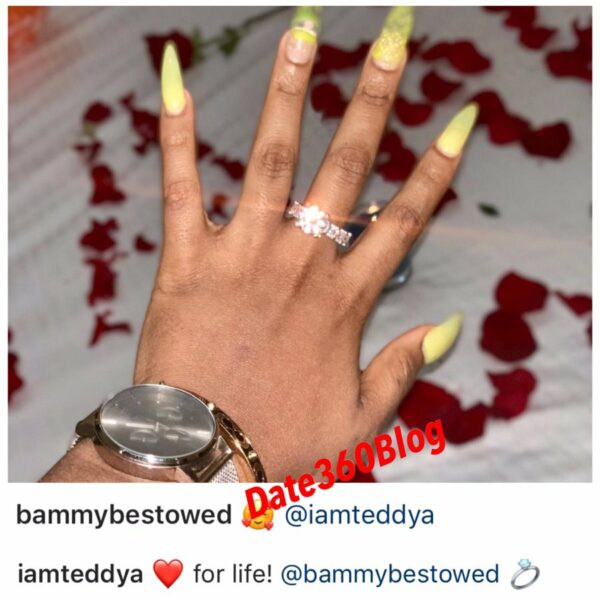 The couple, who are from BBNaija 2018 Double Wahala edition disclosed their engagement on Instagram today.
BamBam, whose full name is Oluwabamike Bambam Olawunmi, uploaded a photo of her wearing a ring on her ring finger and tagged Teddy A.
Teddy also confirmed the engagement by sharing the photo on his page with the caption "For life!"
The pair started dating during their time in the house and continued even after they evicted from the show.
In a chat with Ebuka, host of BBNaija show, Teddy A revealed that he didn't like his girlfriend at first because she acted as someone from a strict Christian background. But as time went by they understood themselves and now they really love each.
"At first, I never really liked the fact that Bam acts like a church girl, but we've come to understand each other's differences and respect it and we genuinely love each other," he said.
CLICK HERE to follow us on Instagram so as to get Story updates on published posts.
CLICK HERE To Follow Us on Twitter for Live Updates on Twitter
CLICK HERE to Follow Our Page on Facebook to get live updates on published post